Ezekiel Tyrus is the program director for The Writer's Retreat of San Buenas. 'Zeke,' an award wining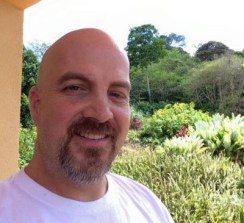 published author described by British critic and writer, John Williams as a "slacker Bukowski' has had short stories published, plays adapted for the stage but is mostly known for his novel 'Eli,Ely' (buy it here at Amazon). A book San Francisco Chronicle critic, Tony DuShane called "a gritty tour-de-force through the hidden corners of San Francisco."
On a whim, Zeke came down to Las Villas de San Buenas to visit an old high school buddy. Little did he know how his life was going to transform.
"Before coming down, my Mom said 'I believe you will find whatever it is you are looking for,' and she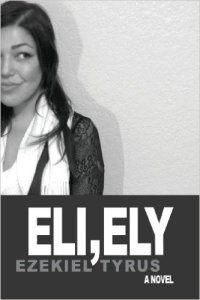 was so right. I thrived at Las Villas de San Buenas like I've never thrived before. I lost 30 pounds in 3 months eating healthy Costa Rican food, filled about half a dozen personal journals, wrote blogs, communed with nature, sunsets and sunrises and finished a novel that's getting published in 2017. I guess you can say I found myself. Costa Rica is great but there's something magical about San Buenas. Come down here and see what I'm talking about. There's no other place I'd rather be," so says Ezekiel Tyrus.
Zeke is also frequent contributor to the Las Villas de San Buenas blog.
If you are interested in learning more about any of our upcoming 'Writer's Retreats', please contact us.